Strategies and Resources to Reduce Stress
There are many different strategies to support stress reduction. Here are a few to try!
Managing stress is a lot like learning a new skill, you have to find the strategies that work for you and practice. Sometimes they might feel challenging, uncomfortable or out of the norm. The key is to try a strategy out a few times.
Here is a list of strategies that can make a difference in managing your stress:
Adopt a healthier lifestyle Incorporate wellness activities into your day

Name the stressor (make a list of the things that cause you stress and then divide them into things you can control and things you can not control)

Take back some control Build relationships Improve your executive functioning skills
this is an excellent visual of the weight that carrying around stress can have on a person
What are your stressors? How can you use one of the strategies shared to manage that stress?
What Schools can do to Alleviate School Based Stress
Manage workload pressures

Support Wellness programs

Create strong induction and mentoring programs

Embed mindfulness practices into the daily routines of the school

Implement organisational changes that improve wellness

Build workplace relationships

Teach wellness strategies and stress reduction techniques

Teach students how to communicate and build relationships with teachers

Focus on improving executive functioning in students and teachers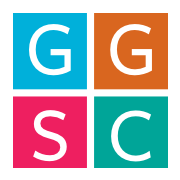 Stress Management for Educators | Greater Good In Education
Greater Good In Education
Strategies for educators who are looking to reduce their stress.
This resource is from RULER, out of Yale University. RULER is an approach to social and emotional learning (SEL) that teaches emotional intelligence to people of all ages, with the goal of creating a healthier, more equitable, innovative, and compassionate society. The article shares tips for you and your school community to manage anxiety around COVID-19. These tips include be aware of your own emotions and focus on the facts.